Best 3D Product Visualization Agency for Amazon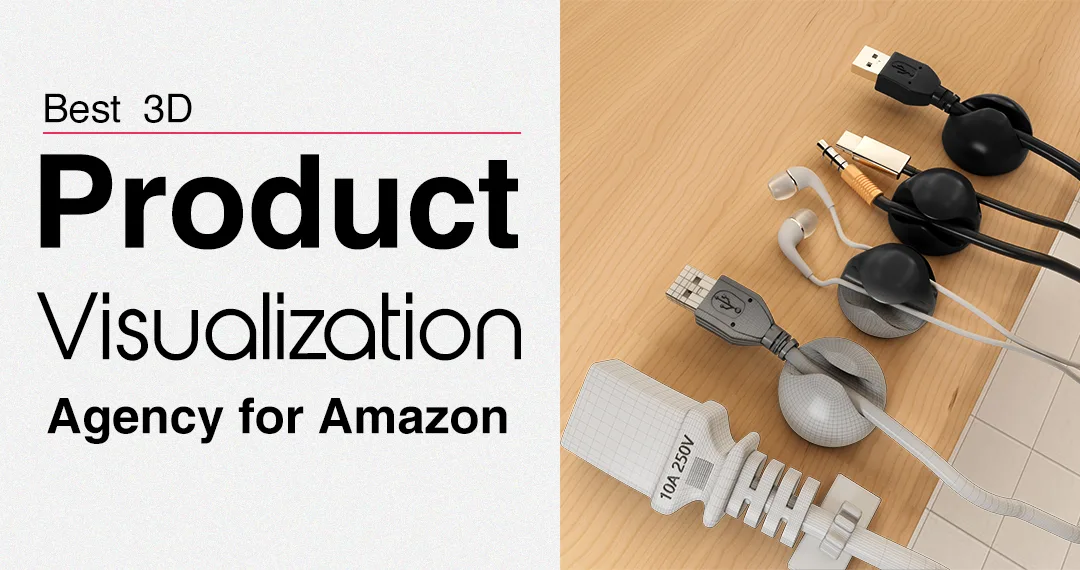 What is 3D Product Visualization?

3D product visualization is a technology used to create a realistic and accurate image of a product. Through 3D Product Visualization, customers can explore how a new product will look and function before it hits the shelves. With 3D modeling software and advanced printing, manufacturers are able to create accurate depictions of their products from different angles and perspectives.
3D product visualization is the process of producing high-quality, visually accurate images of a product for marketing purposes. The goal of 3D Product Visualization is to display your products and services in the best possible light; this can be achieved through showing how easy or difficult tasks are to complete, helping potential customers visualize what their home would look like with your product or service installed, or simply by showing off your product in a way that cannot be achieved with 2D photography.
Why Need 3D Product Visualization in Amazon Business?
If you want to make your product listing more engaging and increase your chances of consumers clicking "Buy Now," in the Amazon business, you should consider using 3D product visualization.
It's pretty safe to say that most of us have ordered from Amazon at least once in our lives. Oftentimes, companies selling products on Amazon or any other e-commerce platform lack the necessary visuals to create an effective product page. This often leads to low conversion rates and fewer sales.
Technology has vastly improved how we can visualize products and give shoppers a better understanding of what they are purchasing without being able to touch or see it in person. 3D product visualization is a great way to improve your business's sales, conversions, online presence, and shopping experience.
3D Visualization is a great way to get your product to stand out from the competition. With 3D visualization, you can demonstrate how large or small something really is, what it would look like in different settings and different contexts, etc. This way, potential customers won't have any doubts about buying something that they might not have thought about before (and all because the image convinced them).
3D Product Visualization is a great technique to help improve your online presence. It has been used by large brands like Amazon, Walmart, and many others. So what exactly is 3D Product Visualization? Well, it's an easy way to show off your product in the best light possible!
Why is Mukoaj the best for this service?
Mukoaj 3D is a project of experts in 3D visualization and animation. Our team has more than ten years of experience in this area, and we know all the subtleties of creating high-quality 3D images. We use only quality materials and software to create your image: Vray, Corona Render, and Zbrush. Our goal is to make your product look as real as possible!
We have developed our technology for 3D product visualization. It allows us to create a realistic image in which each detail will be visually attractive. You can see this on our website or our portfolio page (if you want to see more examples of our work).
Mukoaj is the best for this service because we offer a professional, efficient, and speedy service. With 6+ years of experience in the Freelance industry and with a wide range of skill sets, you can rest assured that your project will be completed to an extremely high standard at a reasonable time and cost.
We are a 3D product visualization company. Our team of experts has the right tools and experience to make your most innovative products look awesome. Whether you need 3D cartoon animation, 3D Product Visualization or Motion Graphics, call Mukoaj and we will take care of it all.