A Complete Guide to 3D Product Rendering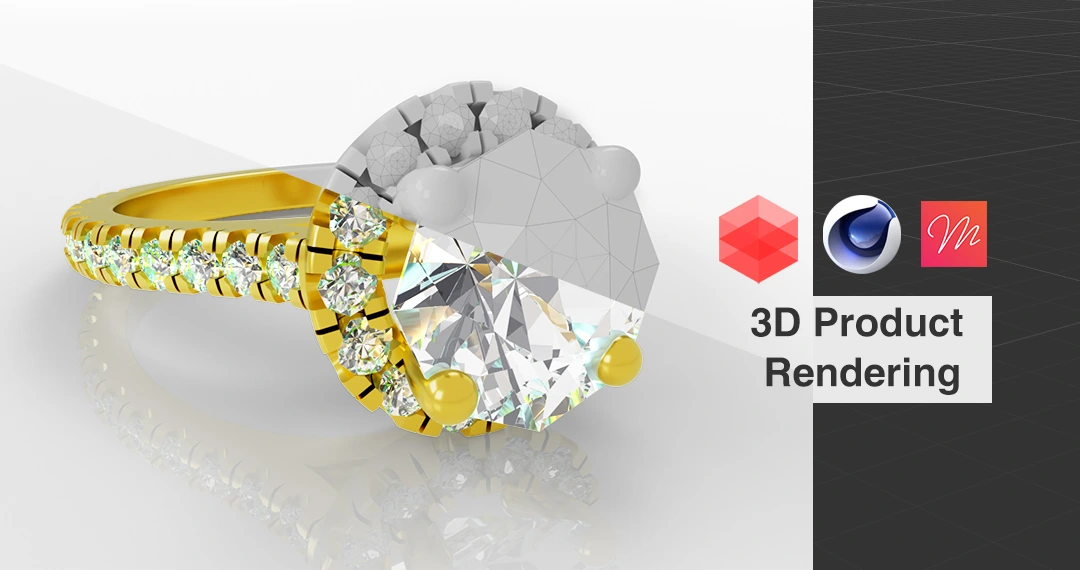 What is a 3D Product Render?
A 3D product render is a photo-realistic image created using digital tools to showcase the authentic look of your product. The idea behind 3d product rendering is to create a photo-realistic image that displays how your items will look once shipped. While many products are sold online, there are still consumers who prefer making their purchases in person. Having realistic imagery of your item can help sell more products on Amazon. What Kind of 3D Product Rendering we Served?
3D Product Rendering is a powerful tool in marketing, and it allows you to show your product in the most realistic way possible. This post will tell you what kind of 3D product rendering we served. There are many kinds of 3D product rendering that our team can do. But the most common ones are: 
Electronic product

Medical Equipment

Industrial Equipment

Furniture

Consumer Goods

Packaging Shots

Automotive
3D Product Rendering is a great way to show off your products and services. It allows you to showcase your products in a realistic manner, especially if you are trying to sell them online or through social media.
5 Reasons Why You Should Use 3D Product Rendering
3D product rendering is a powerful tool for your business. It can be used for marketing and sales, but also for training and education. Here are five reasons why you should use 3D product rendering:
It Can Be Used to Promote Your Business
3D product rendering is a great way to promote your business. You can create stunning visuals that show off your products in their best light, which will help people see what your business has to offer. This can be especially useful if you have a physical store, as it allows customers to view products before buying them online or in person.
It Can Help You Educate Customers About the Products You Sell
You can also use 3D product rendering to educate customers about the products you sell. For example, if you sell furniture, you could create an animated video showing how to assemble different pieces together or how they fit together with other items in a room design scheme.
3D product rendering also works well with e-commerce stores because it allows customers to see exactly what they're getting before they buy it online or in person at your store location. This helps eliminate returns and refunds because customers won't be surprised by what they receive when they receive their package or visit your store location
3D product rendering gives an accurate representation of your product by showing its details. It also helps in making better decisions about the color, design, shape and size of your product.
Increase Sales of Your Products
If you're looking to increase your conversion rate, boost sales, and build your brand recognition, 3D product rendering is a powerful tool that can help. It's an effective way to make your products stand out from the competition and showcase their value.
Make Your Products Look More Attractive
3D product rendering is one of the best tools you can use to make your products look more attractive. Not only does it help you differentiate your brand, but it also increases sales of your products, improves your conversion rate and reduces costs.
It helps customers understand what they're buying.
Why is Mukoaj The Best for 3D Products Rendering?
Mukoaj 3D is a project of experts in 3D rendering and animation. Our team has more than ten years of experience in this area, and we know all the subtleties of creating high-quality 3D images. We use only quality materials and software to create your image: Vray, Corona Render, and Zbrush. Our goal is to make your product look as real as possible!
We have developed our technology for 3D product rendering. It allows us to create a realistic image in which each detail will be visually attractive. You can see this on our website or our portfolio page (if you want to see more examples of our work).